Totalis currently supports a geographically dispersed Army centric clientele and has successfully supported most major Army Installations located in the United States. We support our clientele needs and pride ourselves on maintaining these relationships before, during, and after the life of the contract. Listed below are our current Clients:
US Army Sergeants Major Academy

Presidio of Monterey, CA,

Fort Riley, KS

Fort Bliss, TX.
Audio Visual Services – Presidio of Monterey, CA
Totalis Consulting Group, Inc. provides the Presidio of Monterey with a one stop Multi-Media shop and services. This support includes digital still photography services for studio and location photography and urgent copy, processing, printing, and other miscellaneous still photography support; Live video recording of events to include but not limited to ceremonies, guest speakers and training; Audio and sound products, information and services including sound reinforcement, amplification, recording, playback and distribution services support, Technical personnel for live studio recording and operation which includes supervision and operation of audio recording studios, technical guidance, microphone placement, studio techniques, timing and electronic editing, and monitoring of audio quality levels and voice quality during entire recording session. Additionally Totalis maintains and operates a central walk-in maintenance facility
where the customer may deliver and pick-up Government-provided Audio-Visual equipment for inspection and/or repair during normal business hours.
.
Training Aids, Devices, Simulators, and Simulation (TADSS), Fort Rucker, Alabama
The Training Aids, Devices, Simulators, and Simulation (TADSS) contract, located at Ft. Rucker, AL, fully supports the base Training Support Center. Totalis provides all supervisory, technical, administrative, and clerical personnel required to operate the Training Support Center daily from 0715 to 1630 Monday through Friday. We provide full Loan and Issue services, "point of issue" instruction for all our training aids, design and fabrication of training aids in our state of the art wood / metal / paint shop, and expert instruction on our in-house Engagement Skills Trainer 2000 (EST 2000).
.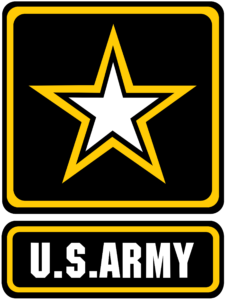 Combatives, Fort Riley, Kansas
Totalis Consulting Group, Inc. provides Ft. Riley with Level 1 & Level 2 Modern Army Combatives Program (MACP) Training. This training includes instruction in hand–to–hand, use of less than lethal weapons, and rifle–bayonet fighting; mental preparation for close quarters combat; Building Soldiers' personal courage, confidence, discipline, and competence to implement controlled aggression; Identifying and using the minimum amount of force to control the situation; Improving the Soldiers' ability to remain focused under stress; and Empowering Soldiers with the ability to conquer their fear and anger allowing for controlled actions and enhanced situational awareness. Additionally our Instructors provide a specialized instructional and training program based upon the current Modern Combatives Program to prepare select Soldiers to compete in the All Army Combatives Tournament.
.
Staff Attack the Network, Fort Benning, Georgia
The Staff Attack the Network contract, located at Ft. Benning, GA, supports the Army with mobile training teams that instruct tactics techniques and procedures and best practices for attacking enemy improvised explosive device networks. Our mobile training teams travel both CONUS and OCONUS and introduce to brigade and battalion staffs the fundamentals of collecting and analyzing data, and applying the analysis to disrupting or destroying enemy IED networks.
.
Management, Administration, and Operation of Multimedia Visual Information Service Center (MVISC), Fort Rucker, Alabama
Our Multimedia Visual Information Service Center contract, located at Ft. Rucker, AL, provides Ft. Rucker and the surrounding community pictorial representations of people, places, or things, either with or without sound. These services include providing all supervisory, technical, administrative, and clerical personnel required to operate the Multimedia Visual Information Center daily from 0715 to 1630 Monday through Friday. Our support includes full Photography Services, Graphic Art Services, Video and Audio Production Services, Television and Broadcast Services, Multimedia Production Services, and Presentation Support.
.
U.S. Army Central Command (ARCENT) Operational Targeting Support Se Services, Shaw AFB, SC
Our U.S. Army Central Command Operational Targeting Support Services contract, located at Shaw AFB, SC, provides Strategic and Operational Joint Targeting support to the G34 Fires Division. Our Targeteers provide services that assist in target production, associated supporting documents, target research, target collateral damage estimates, target related presentations, integration of new targeting technology and computer based applications, administration of targeting certification programs, target coordination within USARCENT staff and subordinate units, and external target coordination with other service components.
.
USASMA Training Development Services, Fort Bliss, Texas
Totalis is responsible for all functions, tasks, and responsibilities performed by our Training Developers. We provide services such as subject matter expertise in support of training development efforts associated with the Army Transformation for NCOES and implementation of the Army Learning Model 2015/2020. We are required to assist in task analysis; development/review/revision of NCOES lessons, training programs and programs of instruction, course administrative data, lesson plans and training support packages, storyboards, lesson reviews, and other aspects of the USASMA training mission.
.